Welcome New Patients!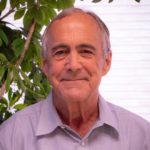 Dear New Patient,
I understand you have recently appointed with us as a new patient and I would like to welcome you to our practice. I would also like to take this opportunity to acquaint you with our office so that you know what to expect.
First and foremost, our goal as a dental office is to provide the very best dental care to each of our patients. We also want to do this in a way that is totally comfortable. We feel very strongly about quality and comfort and consequently we do things a little differently from what you may be used to.
We schedule long appointments; we find we provide better care, more efficiently if we have fewer appointments of longer duration. Our patients appreciate this; they come back fewer times and we have to anesthetize them less when we accomplish more treatment at each appointment. Also, we take infection control very seriously. The setup, disinfection and sterilization of the instruments, equipment and treatment rooms is easier and less expensive with longer, more productive appointments. Your first appointment for examination, diagnostic records, periodontal evaluation and treatment planning will probably take an hour and a half. If you need treatment, we'll work with you to set up the most convenient appointments.
In addition to longer appointments, we reserve certain time slots for you alone. We do not double book and we don't like to run back and forth between treatment rooms. Because of these longer appointments and no double booking we must have at least twenty-four-hour notice if you cannot make your appointment.
During treatment we want you to be totally comfortable and at ease. We spend a lot of time and effort insuring that people are fully anesthetized. If at any time during treatment, you need a break or have a question; you can stop us immediately with a hand signal. It seems that children are especially happy to have this control. If you need some additional help, we have nitrous oxide available for anxiety. This is an odorless gas that you breathe through a nosepiece. It doesn't knock you out, but will relax you and the effects are gone by the time you leave the office. If you are extremely apprehensive there are other treatment options to help you – just ask. If we expect any possibility of post treatment soreness or sensitivity, we'll prescribe appropriate pain medication.
We find that patients are much happier and ultimately more satisfied if they fully understand their condition and treatment options. We spend a lot of time educating and explaining. If there is ever anything you don't understand or want clarified, please ask. We have patient education letters on various topics and videotapes explaining many of the procedures. Again – just ask.
Our payment arrangements are fairly simple. We require payment at the time of service. Many patients have dental insurance; we are happy to assist them in filling out and submitting their insurance forms. If you have insurance, you should remember that your insurance is a contract between you and your insurance carrier – we are not a party to this contract. Any dental fees not paid by insurance are your responsibility. For certain extensive treatment plans we may be able to arrange a payment plan.
The office is open for regularly scheduled appointments Monday through Friday 8 AM to 5:30 PM. We will occasionally work Saturday mornings, but this is becoming increasingly rare due to staff insurrection.  I want you to know that we are available for emergency care virtually every day. If you or any member of your family is in pain, we'll do whatever we can to make you comfortable as soon as possible. Don't hesitate to call.
I hope this letter is informative for you. We look forward to a long and mutually satisfying relationship.
Yours truly,
Stephen L. Johnson, D.D.S., P.C.
Call or contact us today to schedule an appointment!
(970) 241-0110
---
Patient Information Packet – Please download this pdf and bring it completed to your first visit.
Privacy Policy – Read our privacy statement here.